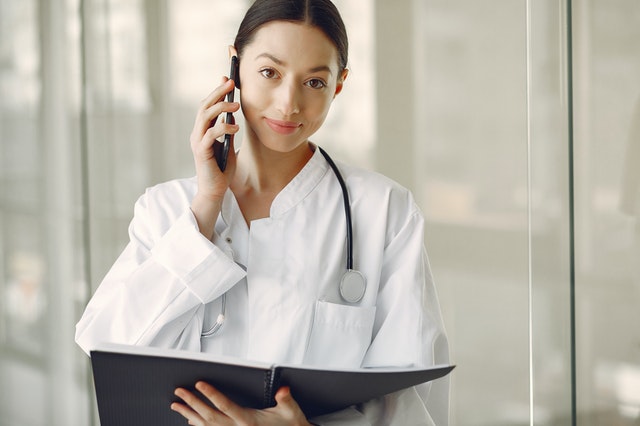 What's the difference between urgent care and the hospital? And, why should you opt for urgent care?
An urgent care unit is not just the more convenient option, it's also much cheaper to visit. If you require immediate attention, but you're not facing a life-threatening injury or illness, then you should always choose an urgent care center. Going to your local urgent care center to treat a sprain is going to save you time and money.
When To Choose Urgent Care
An urgent care center is an ideal choice if you are experiencing a medical problem outside of normal hours or a non-emergency illness/injury.
Just to give you an example of what issues you can visit an urgent care center to deal with, they include:
Back pain
Minor fractures
Minor headaches
X-rays
Nausea
Vomiting
Diarrhea
Fever (unless it's an infant under 3 months old)
Sinus pain
Ear pain
Abrasions, bumps, cuts, and scrapes
Flu vaccinations
Animal bites
Sore throat
Cough
Sprains
Strains
Mild asthma
Stitches
Minor burns
Rashes
Eye pain, swelling, or irritation
Painful urination
Cold symptoms
Flu symptoms
Minor allergic reactions
Your immediate response to the list above may be that the emergency room or hospital can also deal with any of these issues. While that's true, there are other considerations. Firstly, you are likely to be seen much quicker at an urgent care center than you are in a hospital or emergency room. The vast majority of patients are in, treated, and out in an hour. Additionally, it is far cheaper to visit urgent care than it is to visit the emergency room. The majority of urgent care units accept a variety of insurance providers as well as a self pay option.
When To Choose A Hospital
If you are in an emergency, then obviously your best course of action is to go to the hospital's emergency room. What constitutes a life-threatening emergency?
Difficulty breathing
Loss of vision
Chest pain
Signs and symptoms of a stroke
Head trauma
Signs and symptoms of a heart attack
Severe bleeding
The difference between an urgent care center and an emergency room situation is the severity of the issue. If you are dealing with a life-threatening illness or injury, then you should always head directly to the hospital's emergency room. If your illness, injury, or condition is is minor or mild, then you should always opt for the affordability and convenience of an urgent care center.
Urgent Care
Urgent care clinics are typically run by at least one physician, who is supported by a variety of medical professionals from nurses, technicians, and physician's assistants. Often, they are owned by hospitals or doctors, but they operate separately from emergency rooms and hospitals.
Always check to ensure the location you plan to visit accepts your health insurance. If they do not accept your insurance you will have to pay out-of-pocket for any treatment you receive. There is another factor to consider – the cost of visiting urgent care is cheaper, but it may not count to your annual deductible. This is key – as if you are uninsured, traveling outside your network, or need to be seen immediately, then urgent care is the perfect solution. It can save you hundreds, if not thousands, of dollars.
According to a Texas study, the average cost of visiting a hospital's emergency room is $1,842, but the average cost of visiting an urgent care center is just $168. That's a whopping 10 times the difference.
Ultimately, it is far cheaper to visit an urgent care center than it is to visit a hospital. There are additional benefits, of course, with urgent care centers open weekends and evenings when physician's offices are not. The wait time is also an important factor, with many people unable to leave work for long periods to deal with medical issues. Generally, the emergency room is our immediate response to a medical issue, but this is only driving the cost of healthcare up.
So, the next time you find yourself dealing with a mild illness or injury instead of heading to the emergency room, instead steer your vehicle towards the nearest urgent care center.