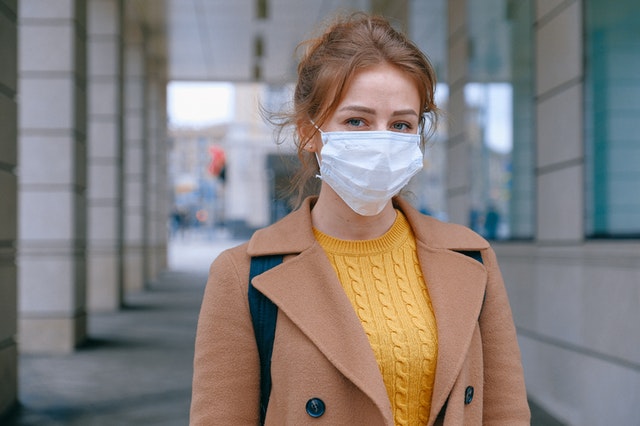 COVID-19 is an unprecedented global crisis that is affecting people in different spheres of life. In a bid to flatten the infections curve, most governments all over the world, have curtailed the usual movement of people. The majority of the working class has also been forced to work from home. A good number of business companies have been forced to lay off workers but in the middle of all this, the youth are the most affected since they are the most active group in the society. This article looks at the effects of COVID-19 on the quality of life of young people.
With most people being at home and a good number having lost their jobs, this has created a loophole for sexual crimes and exploitation.
Sexual predators like pedophilia see this as a chance to waylay their victims since they are with the youth for most of the day. At the same time, the ill-mannered youths take the lockdown as an opportunity to experiment with sex. Unfortunately, due to loss of jobs and a cut off in source of income, some youths, especially from the less unfortunate families engage in sex work as a way to raise money to meet their basic needs.
Mental and Physical Concerns
Normally, young people are not accustomed to being indoors. They are usually at school, social gatherings, parties, or any other outdoor activities. With nobody knowing what will become of their future, young people have as a result become anxious, stressed, and even depressed. The bad news is that they have no one to turn to since most churches, schools, and support groups are closed. The best thing to help your kid deal with their mental anguish is to encourage them to talk it out.
Risk of Engaging in Social Vises
Having very little to do and nowhere to go during the pandemic has presented the society with all sorts of challenges. Some young people have taken the opportunity of the lockdown to experiment with different social ills such as drugs and substance abuse, cybercrimes, and pornography. This is because the lockdown has made it easier for youths to engage in such negative activities.
Challenging Family Relationships
With most people having lost their jobs and cut off sources of income, domestic violence cases have increased due to work-related stress and frustrations. When family wrangles occur children get caught up in the middle and are the ones most affected because they tend to blame themselves for their parents' separation and divorce. To avoid this scenario and protect children from this torment, parents are advised to try as much as possible to keep their wrangles away from their children.
Increased Pressure From Social Media
Being indoors for the better part of the day has left young people with so much time at their disposal. As a result, screen time amongst young people has drastically increased. Since the internet is full of fake stories and people who want to lead a certain life they cannot afford, sometimes the pressure is too much for some youths to bear. Because of trying to compare or matching that kind of life, some youths have been left much stressed. The pressure from social media has also resulted in fear and anxiety amongst young people due to the tons of fake news that circulate there.
Technological Innovations
The effects of COVID-19 on young people are not only negative; some good things have also come out of it. The youth, being very creative and with all the time at their disposal, have discovered new ways of doing things. For example, we have seen some of them inventing new models of ventilators that have helped thousands of lives during the pandemic. Other young people are now creating content and earning hefty money from YouTube channels.
Numerous legislatures have approached the youth to grasp the push to ensure safety for themselves and the general populace. Youths are additionally in a situation to help the generally powerless individuals, and to help in expanding general wellbeing and social mindfulness battles among their networks. Subsequently, youth are basic to restricting the infection's spread and its effect on general wellbeing, society, and the economy at large. The COVID-19 pandemic has really affected young people in the aforementioned ways. However, there is still some hope, as some young people are utilizing this time to work on the talents and different abilities. Instead of engaging in negative things, young people should take this as an opportunity to work on themselves and their goals in life.