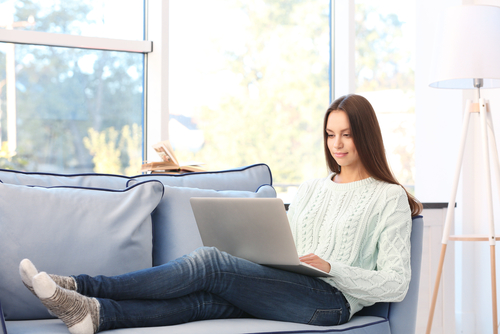 COVID-19 is a respiratory disease caused by the Coronavirus, which is spread when an uninfected person inhales droplets of saliva from an infected person. COVID-19 is a disease that has killed thousands of people globally. For this reason, the government has put under lockdown most parts of the country while limiting movements in some areas.
This is in a bid to keep social distance and try to flatten the curve of new infections. As a result, most people, except the healthcare workers have been forced to remain indoors and work from home. With so much free time at their disposal, most people are now bored to a point where their mental health is at risk. This article shows you how to cope with having little or nothing to do during these trying times and at least maintain your sanity.
The fact that you have so much time at your disposal means it is the best time to work out, unlike before when you hardly had enough time for yourself. Physical workout is the best way to kill time because apart from keeping you busy, it makes you healthy. During physical exercise, our bodies replace the stress hormone, cortisol with the feel-good hormone, serotonin. This leaves you feeling more relaxed and happier, improving the quality of your life. At the same time, physical exercises help keep your weight healthy and safe from obesity-related conditions like cardiac arrest.
Your movement may have been cut off but that does not mean that you can no longer have fun. Your backyard or your front lawn is a good place to play outdoor games with your family and pets. For example, you could play football, throw some freebies, or play hide and seek. If you live in an apartment where there is no playground, you could engage in indoor games like chess and scrabble. This helps shake your mind up a little and take you away from the current situation of the pandemic.
Another great way of passing time and avoiding being bored during the COVID-19 pandemic is by engaging in your hobbies. You could for example make some paper crafts, mold some items, or even draw things. The best thing about hobbies is that sometimes they end up being some good sources of extra income.
The quarantine during the pandemic is also a great opportunity to give your house a facelift through deep cleaning. It could be that you were extremely busy before the COVID-19 and you hardly had time to deep clean your house. Now is the best time to shake things up and reach all the corners of your house. As you do that, do not forget your garden as well as the yard. Trim the trees near your roof, weed the flowers, or replace the very old flowers with some new ones. Trim the grass and replenish your front steps. Instead of waiting for the junk company to collect your garbage, you could decide to dispose it of yourself by composing it in your backyard if your municipal authority allows it.
Since you have so much time to yourself, this could be a good opportunity to try new recipes. As you do that, ensure the recipes are all about healthy eating. Unhealthy eating can make you overweight, which can leave you battling obesity-related conditions. Healthy eating improves your metabolic rate for better digestion. It also enhances the circulation of blood throughout the body.
Start a Blog
Another fun thing to do when free during the pandemic is to write blogs. You could start with how the pandemic has changed your life not just negatively but also from a positive perspective. You could also make videos and post them on YouTube, telling people how to cope with different situations during the lockdown. The best thing about blogs and vlogs is that they also generate some extra income for you. There is no better way to keep earning especially if you have been laid off or fired at work.
No one, including the scientists, knows when the disease will be gone, with some projecting that the virus may be with us for longer. This, therefore, means that we should learn to live with the pandemic, and the sooner we learn the faster and easily we adapt to the new normal. Doing the aforementioned things will help you stay active and positive during these tough times.